Organization chart of CEC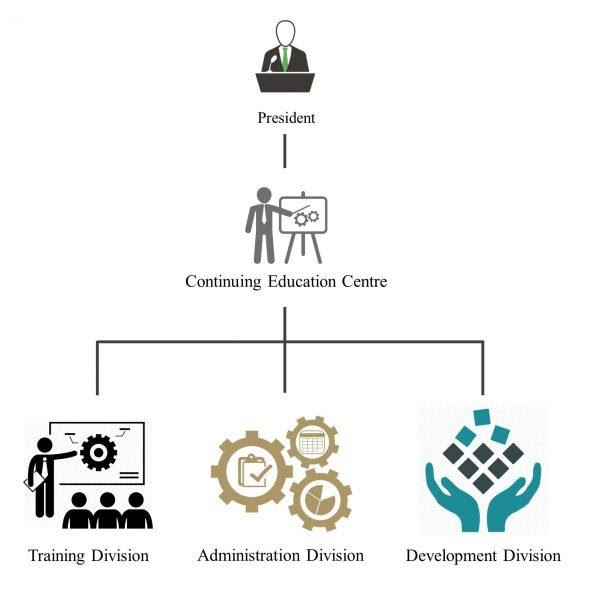 Training Division
Division Objectives:
Study, plan, upgrade and implement training courses for faculty members and staff of technical support and services, to meet all the necessary needs.

Work on creating groups of students  from all colleges and institutes of STU university and other Universities,  to cooperate in the development of their capacity and  to shape their skills and talents.

Coordination with stakeholders in the public, private and mixed sectors to create bridges of communication in the field of training and human resources development in the southern region of Iraq.

Find new ways to develop processes and methods used in administrative tasks through cooperation with companies specialized in this aspect.

Search for the latest technology and innovations used in the field of teaching methods and curriculum.

Conduct teaching courses in cooperation with specialized cadres from our university and other universities.

Find opportunities for grants that develop faculty members through training courses and funds for research project support.

Holding seminars and workshops that discuss the problems of society and working on finding solutions to them.

Communicate with working bodies to know the specializations and skills required from fresh graduates to determine the training needs to sharpen student talent during and after graduation.
Administration Division
Division Objectives:
Follow-up administrative and university orders regarding trainers and the announcement of training courses

Management of employee files and dissemination of training programs

Documentation of all activities
Development Division
Division Objectives:
Supporting community service activities that serve its members in the field of human development.

Providing assistance to the unemployed by providing training programs that enable them to get a job or start their own project to ensure a better life for them.

Sponsoring and supporting gifted people through the establishment of various scientific festivals aimed to encourage and support them to continue their work.

Coordinating with local and international civil society organizations to establish exhibitions of crafts produced by the unemployed for the purpose of marketing their products